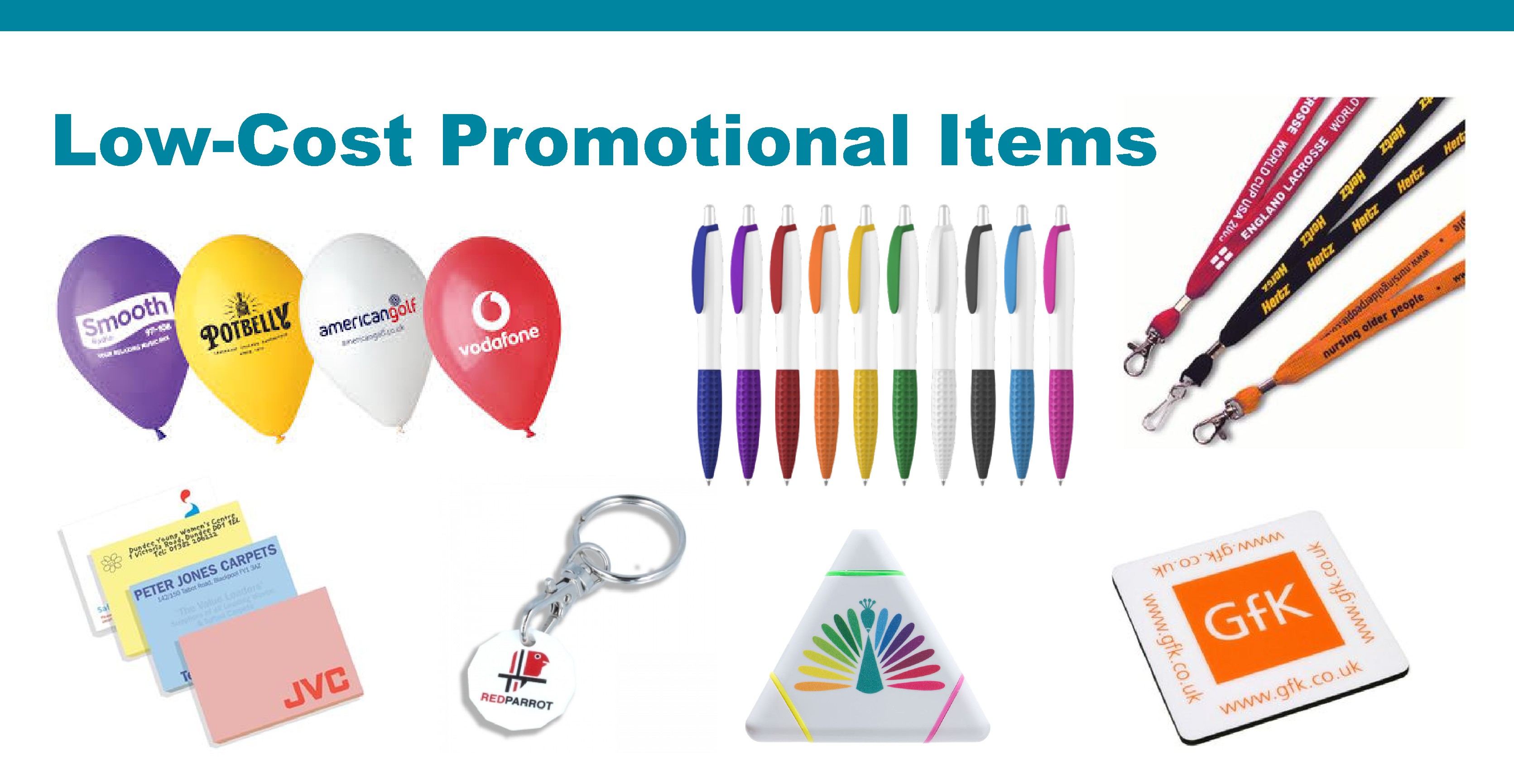 Are you looking for Low-Cost Promotional Items for your next exhibition, event or promotion that will give your image and brand the biggest impact and exposure but at the same time not costing the earth?
Low-Cost Promotional Items
We can help! Although here at A&A Marketing we are all about offering our customers the very best products at the very best price, we also have a selected range of Promotional Items available for just pennies.

These items range from: Pens, Pencils, Lollipops, Rulers, Badges, Kids Bubbles, Wristbands, Keyrings, Trolley Coins, Stickers, Coasters, Promo Bugs, Bookmarks and Twist Handle Paper Bags to name a few.

Low-Cost doesn't always have to mean low quality it's often all about tastefully branding a product within your budget to give it the most impact without making it look cheap. Obviously like most things you get what you pay for and a low-cost pen will look like a low-cost pen, but brand it well and it will do the job of getting your name out there as well as any other more superior type pen.
If you are working to a budget it's sometimes better to stick with the tried and tested Promotional favourites such as: Pens, Pencils, Coasters, Mouse mats, Trolley Coins, Lanyards, Sticky Notes, Rulers and Note Pads as these are all items that have been proven to stay on client's desks making it more likely that your phone will ring when your client needs your services.